MISES À JOUR GÉNÉRALES
Nouvelle fonctionnalité: file d'attente prioritaire pour les jeux fermés
Si un jeu compétitif s'effondre en raison du départ anticipé d'un joueur, vous bénéficiez désormais d'une priorité de mise en file d'attente la prochaine fois que vous faites la queue pour jouer. Vous verrez une petite icône sur l'interface pour indiquer ce statut. Lorsque vous faites la queue pour un jeu avec un statut de file d'attente prioritaire, le matchmaker essaie de prioriser la recherche d'un jeu approprié pour vous. Cela se traduit normalement par des temps d'attente considérablement plus courts dans la file d'attente.
MISES À JOUR COMPÉTITIVES
La saison 2 de la compétition Open Queue a commencé! Trouvez ce mode de jeu dans l'Arcade pendant environ deux semaines. Ce mode utilisera les règles de jeu compétitif standard, mais n'aura aucune restriction de rôle ni file d'attente de rôle.
MISES À JOUR DES HÉROS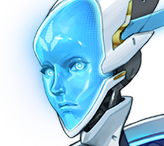 ÉCHO
Focusing Beam se sentait un peu trop éloigné compte tenu de son potentiel mortel. L'écho devra peut-être se rapprocher un peu pour utiliser la capacité, mais il a certainement la mobilité pour le faire.

Faisceau de mise au point
Portée réduite de 20 à 16 mètres
GENJI
Nous cherchons à renforcer l'efficacité du combat rapproché de Genji pour aider à solidifier sa viabilité en tant que héros mobile des dégâts d'éclatement. Nous garderons un œil attentif sur sa puissance globale car nous augmentons à la fois la flexibilité de Deflect et l'amélioration de la cohérence des dégâts du shuriken en même temps.
Shuriken
Général
Les dégâts sont passés de 28 à 30.
Feu secondaire
Dévier
La durée est passée de 1,5 à 2 secondes
Peut maintenant être annulé manuellement
HANZO
The previous combination of changes to the projectile speed and the damage of Storm Arrows impacted Hanzo more than intended so we're reverting the Storm Arrow damage back its previous value.
Storm Arrows
Damage increased from 60 to 70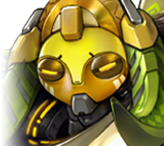 ORISA

Halt!
Increased sound effects volume
WORKSHOP UPDATES
New Workshop Actions
Attach Players
Detach Players
Start Forcing Player Position
Stop Forcing Player Position
New Workshop Values
Is In Alternate Form
Is Duplicating
Hero Being Duplicated
BUG FIXES
General
Deathmatch – Fixed a bug where the end of round flow music would not transition properly
Fixed a bug in which custom game settings were sometimes being reverted to default between rounds of a Control map or when causing one's own death while Respawn as Random Hero is active
Custom games will no longer shut down due to server load issues when using Mei's primary fire with a 0% freeze rate
Fixed a bug where custom game lobby privacy settings were reset when importing a share code
Heroes
Echo
Fixed a bug that would allow Reinhardt's Charge to hit Echo when using her Duplicate ability
Fixed a bug where Echo would lose her ultimate charge if she dies with her ultimate target confirmation active
Fixed a bug with Echo becoming stuck in her Focusing Beam animation
Fixed a bug where a cloned hero's communication wheel settings would not copy over properly
Mei
Fixed a bug that would cause Mei's hat to fall off when using Cryo-Freeze while wearing her Mei-rry skin
Fixed a bug with Mei's drone not animating correctly at the end of her Blizzard ultimate ability
Sombra
Fixed a bug where Sombra could sometimes hack people right as they started an ability that would prevent hacking (i.e. Wraithform, Meteor Strike)
Symmetra
Fixed a bug where Symmetra Turrets could be placed on certain spawn doors
Workshop
Fixed a bug in which restarting a rule that was using the Wait action and then executing the same Wait action on the same frame could cause the action to wait forever
Fixed a bug in which using a chased variable for the rate or destination of the Chase action that was modifying it would cause incorrect behavior
Fixed a bug in which the final objective of an Assault, Hybrid, or Escort map could be completed when Disable Built-In Game Mode Completion was in effect
Fixed a bug in which reaching 100% distance or capture progress on the final objective of an Assault, Hybrid, or Escort map would cause endless beeping if Disable Built-In Game Mode Completion was in effect
Fixed a bug which caused the Stop Transforming Throttle action not to work
The Is Using Ultimate value now returns true when D.Va is using either of her ultimate abilities
The Is Using Ultimate value now returns true for the first few frames of Echo's ultimate (After the first few frames, check the new Is Duplicating value)
The Is Using Ultimate value now returns true for Ashe only while B.O.B. is alive
Fixed a bug which caused the Respawn action to stop working for players that had recently been resurrected
Fixed rules with Echo as the designated hero not always executing correctly during or after her ultimate
Fixed the Is Primary Fire value sometimes returning incorrect values after Winston's ultimate and during Hanzo's Storm Arrows ability
The Is Using Ability 2 value no longer returns true for Widowmaker if her only existing Venom Mine has been fired off the map
Fixed a bug where script error messages remained on screens for certain subroutine errors even after fixing the issue in the editor
Fixed a bug preventing Set Objective Description from working when executed prior to the player spawning in
Fixed a bug preventing Disable Built-In Game Mode Announcer from working in certain modes
Fixed a bug preventing the Damage Over Time effects from occurring when first starting the Molten Floor Workshop Preset
Fixed a bug preventing Set Match Time from being able to be used while in Assemble Heroes in CTF
Fixed a bug preventing certain abilities from triggering Dealt/Received Knockback Events (Junkrat's self-knockback from Concussive Mine, Doomfist's Rocket Punch, and Reinhardt's Rocket Hammer)
Fixed a bug preventing Sigma's Ultimate Ability from working properly when gravity settings were altered via Workshop or Custom Game Settings
Fixed a bug preventing the names of Dummy Bots from properly showing up in Kill Cams, POTGs, and End of Match Summaries
Fixed a bug where Destroy All Dummy Bots failed to work in certain scenarios
TOP OF POST6/2/2020
OVERWATCH RETAIL PATCH NOTES – JUNE 2, 2020
BUG FIXES
General
[PC-Only] Fixed a stability issue for users with Nvidia SLI or AMD Crossfire configurations
Fixed a Custom Game loading issue for Mei's Snowball Offensive game mode
Fixed an issue with the Anniversary loot box screen camera focusing on the Anniversary lobby background resulting in loot box content confusion
Heroes
Ashe
Fixed a bug with the Little Red Ashe skin animating incorrectly when canceling out of the Take a Knee emote
Baptiste
Fixed a bug with Baptiste's Immortality Field disc displaying too large during his highlight intro preview pose
Echo
Fixed a bug where the kill feed could display an Echo clone's death without it actually being destroyed
Orisa
Correction d'un bug qui empêchait Orisa! la capacité laisserait un effet de feu sur le sol si vous utilisez la peau de démon